ABOUT US
FESTIVE COLLECTIVE is so much more than just a party store!
Founded in January 2017 by Angela Wator, owner of Bash Party Goods, Festive is a collaborative effort with two other amazing Chicago brands- Luft Balloons and Barbie Roadkill.
In addition to running the happiest shop of all time, we also host a variety of crafting workshops, pop-up markets, and large community parties. Follow us on Instagram for the latest event announcements, and join us for the next one!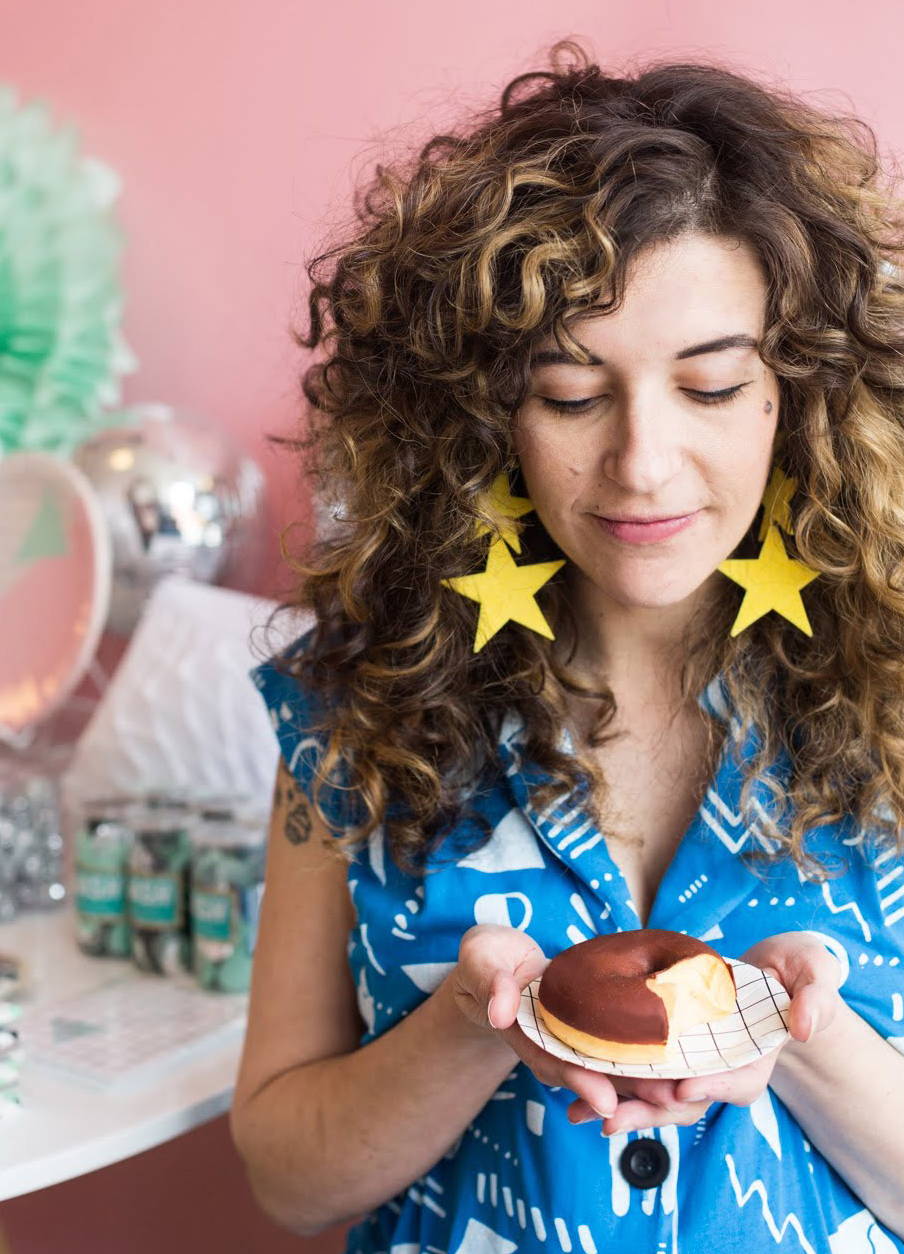 In 2015, Angela Wator used her background in illustration, design, and visual merchandising to create BASH Party Goods, a funky, modern party and paper brand. Her rapidly growing line is now found in hundreds of the coolest shops around the world.
Angela works on her designs from the front of Festive most days of the week, so pop in to ask her all your party questions!
She lives in Logan Square with her partner Jeramy, two goofball daughters, and one grumpy old bulldog. On her day off, she can be found making Excel spreadsheets (for fun) or stepping on Legos.
Born and raised in Omaha, Anna now lives in Chicago with her husband, Richard, and two cats, Bob and Barbara.
Anna spends her days digging for buried treasure at thrift stores and garage sales around the city. Nothing gives her such a rush as finding vintage Betsey Johnson dresses or Guess jeans in the wild!
When she's not treasure hunting or working at Festive, you can find her hanging out in her insanely colorful home and watching The Great British Baking Show.
Featured on:
Chicago Tribune