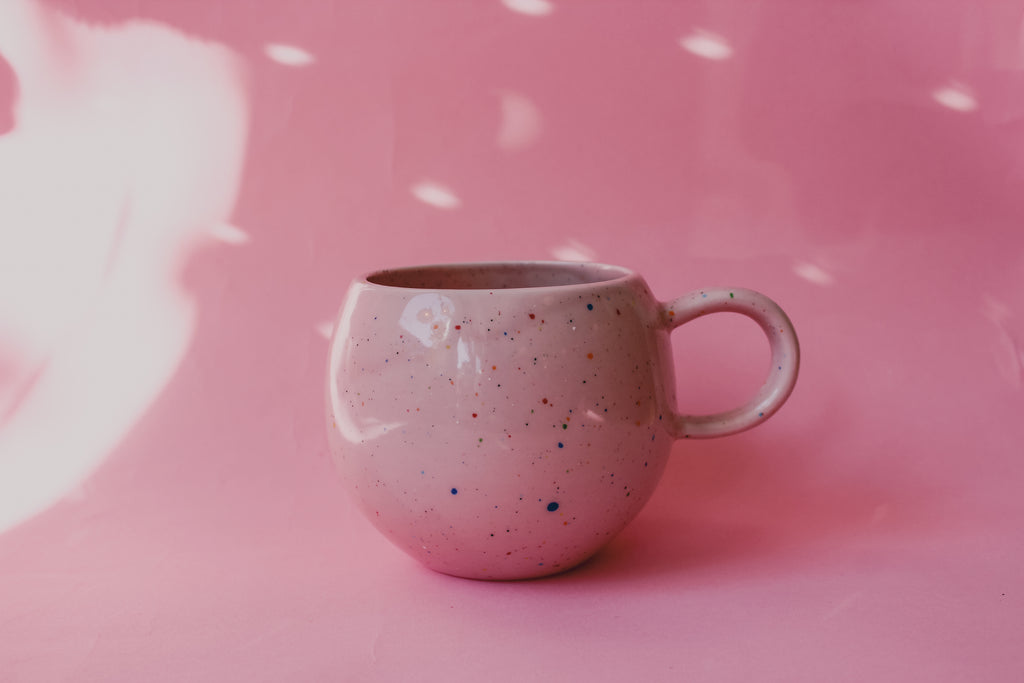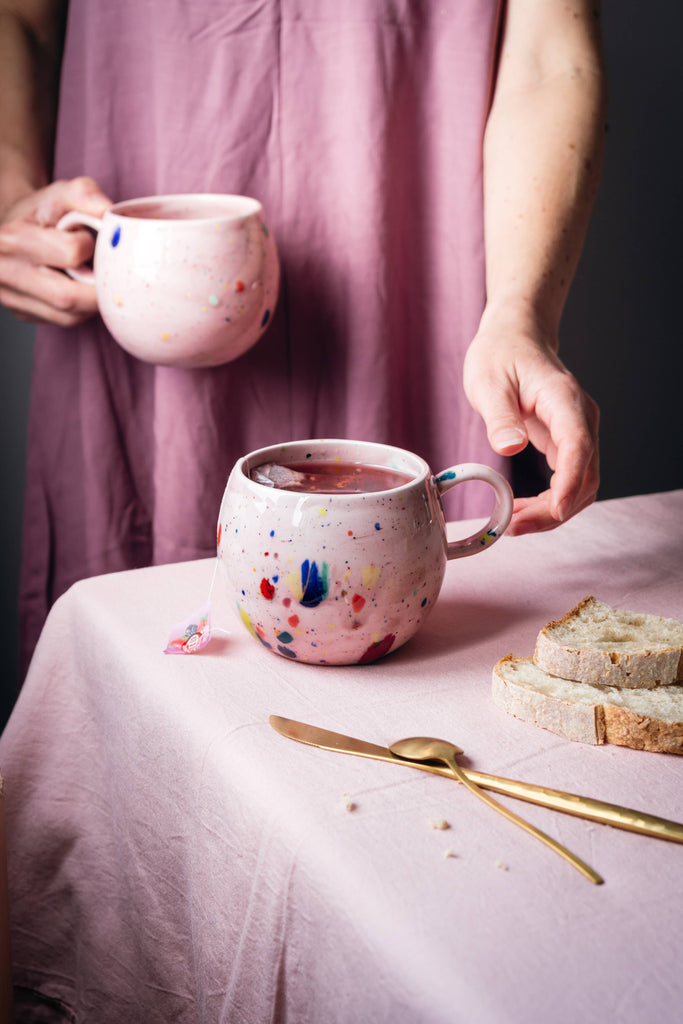 $ 44.00
Large Party Ball Mug - Pink Confetti
Give yourself a quiet and relaxed moment with our beautiful "Party Ball Mug"! This elegant ceramic piece, with a shiny glaze finish and a colorful palette is perfect for every time. 
Handmade earthenware ceramic piece.
All our products are food safe and US prop 65 approved.
Dishwasher and Microwave Safe
These items have natural and unique imperfections. Any item you purchase is one of a kind. There are no two items in our shop that are exactly the same. Even if the fabric is from the same lot, the unique patterning of colors will always make each item beautifully different. The glaze colors and reactions shown in this catalogue may vary slightly from actual colors and reactions due to the items' production techniques and/or different printer or device screen settings. In case of doubt and/or interest in obtaining more information, please contact us!