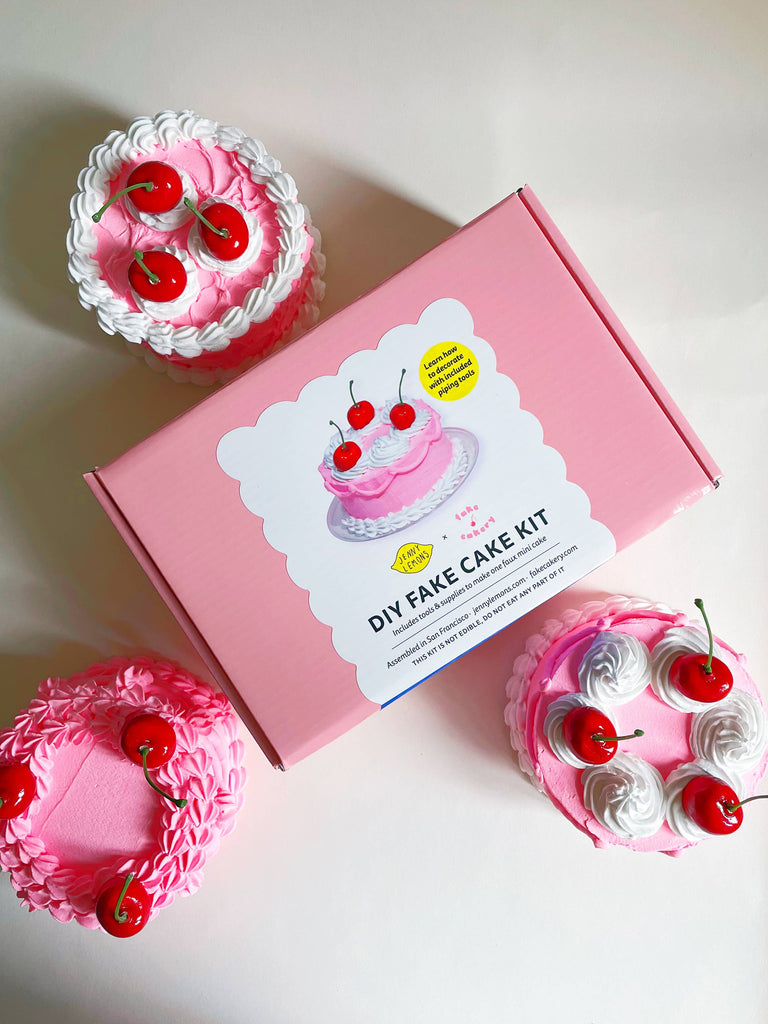 $ 34.75
Fake Cake Craft Kit
Learn cake decorating techniques with this fun kit! Made in collaboration with Julie Nguyen of Fake Cakery; this kit includes all everything you need to build an adorable fake cake from start to finish. 
 THIS KIT INCLUDES: * 4x4x2 inch foam cake base * 4 oz Spackling  * Wooden spatula * Acrylic paint * Star piping tip * Two piping bags * Fake cherries * Piping guide * Detailed instructions
Assembled in San Francisco, California.  NOTHING IN THIS KIT IS MEANT FOR CONSUMPTION!